Leading UFO and Contact Researcher and Author
Practitioner of QHHT and Regression Hypnosis
International Speaker
On-Camera Commentator
Niece of Betty and Barney Hill
Director of Experiencer Research for MUFON
Edgar Mitchell Foundation for Extraterrestrial and Extraordinary Encounters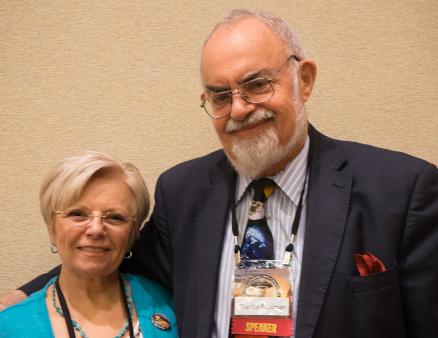 In Memory of
Stanton Terry Friedman
July 29, 1934-May 13, 2019
As I reflect upon Stanton's life and the fourteen years that we worked together on archival research and writing, I think that we accomplished a great deal. He thought so too. Stanton and I began with "Captured! The Betty and Barney Hill UFO Experience" and discovered that we worked together harmoniously, so we researched and wrote two additional books: "Science Was Wrong" and "Fact, Fiction, and Flying Saucers". In addition to being business associates, we became close friends. He was the gentleman who accompanied me to speaking engagements, the trustworthy person who shared a vendor table with me, the person who would give me an honest opinion, the brilliant intellect who was always meticulous in his work, the defender of the truth, and a shining example of a decent human being. He was kind, generous, and loved by many. He had an amazing sense of humor that brought uproarious laughter to our work. We were looking forward to another visit in July.
Kathleen Marden
May 15, 2019
STATEMENT BY KATHLEEN MARDEN
I am an independent researcher, writer and lecturer. The opinions expressed by me are my own and do not necessarily reflect the opinions of the organizations of which I am affiliated. Nor do their opinions necessarily reflect my own. If you have a question, please ask me directly. No one speaks for me. I am a TRUTH seeker with the courage to speak the TRUTH even when it is unpopular.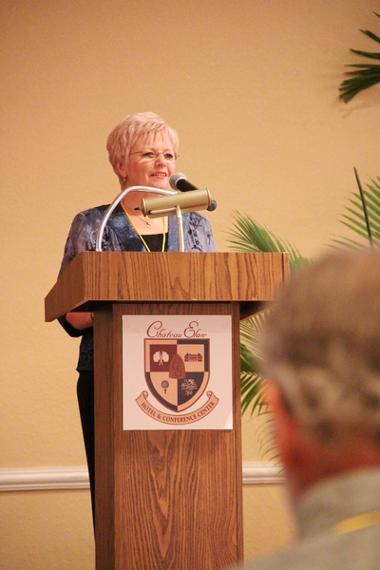 Forever an educator, I am committed to sharing my research findings with the interested public.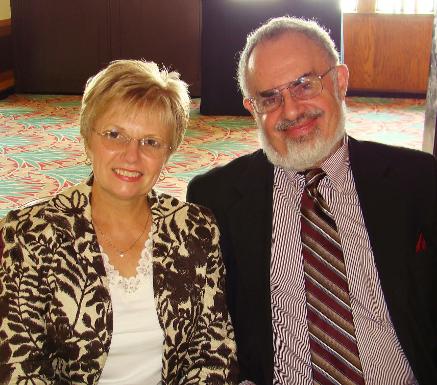 Praise for Extraterrestrial Contact: What to Do When You've Been Abducted
Ronald Kinsella
5.0 out of 5 stars A most amazing book from one of the world's leading UFO investigators.
Kathleen Marden's new literary offering is quite simply beautiful. Her book: 'Extraterrestrial Contact' helps any 'Contactee' or 'Experiencer' come to terms with their encounter and gives a lot of advice on how to deal with these, sometimes, deeply unsettling experiences. Kathleen spear-heads a new frontier into ET contact and actually helps you come to terms with the psychological affects many encounter, and something which is largely due to a complete lack of understanding from a vast majority of the population. My twin, Philip, along with myself, praise Kathleen's new book - and something which is a MUST for any ardent UFO investigator/experincer. It's 5 stars from us.
Astrophysicist updates research on Betty Hill's Star Map:
Have you heard about this marvelous cruise where I will be a speaker? Don't forget to mention my name when you decide to join us!
Available at Amazon! "Beyond the Spectrum: Being Taken" by Darcy Weir and Lee Lustig. I am prominently featured in this documentary.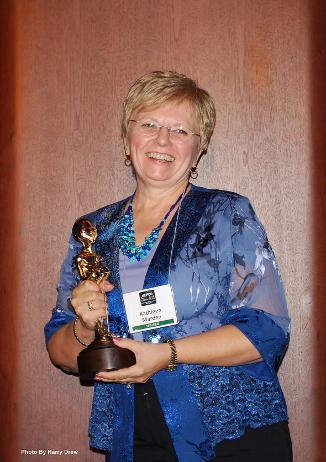 The MUTUAL UFO NETWORK awarded me the "Researcher of the Year" trophy in 2012.

(Credit: Harry Drew)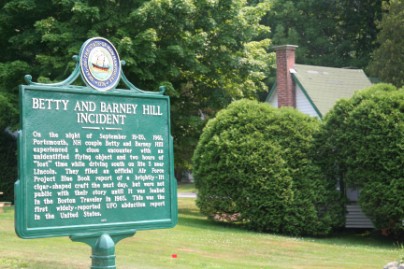 The State of New Hampshire erected this historical marker to commemorate Betty and Barney Hill's UFO experience.